Camp Kooyoora Campground
Last Updated Aug 2015 by CampKooyoora.com | Originally suggested by CampKooyoora.com







---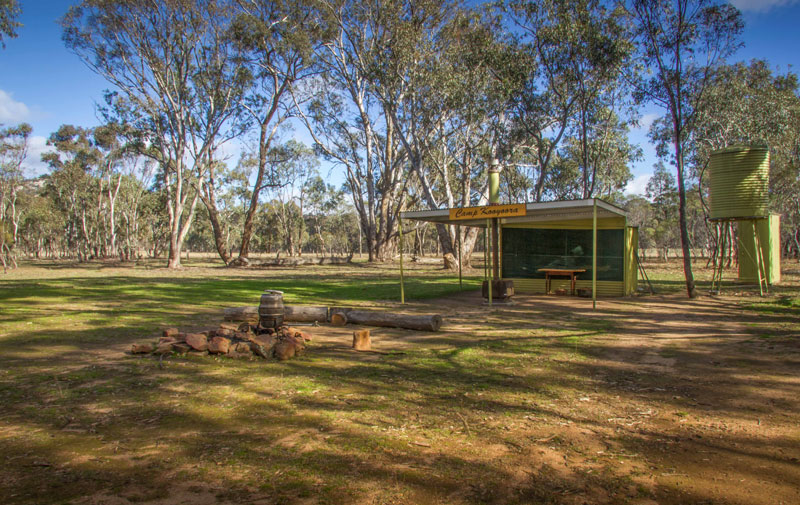 Pet friendly camping 15 minutes from Melville Caves with magnificent views of Mt Kooyoora.
Enjoy the magnificent views of Mt Kooyoora, whilst camping with all the features of an outdoor kitchen, large fire pit, 80 acres of beautiful private bushland plus thousands of acres of Kooyoora State Park.
Bring the dogs, bring the horses, bring the boat (Loddon River is just 15mins drive at Bridgewater). There's plenty of scenery and things to see and do at Camp Kooyoora.
Facilities and activities at Camp Kooyoora
Number of sites:

2

Camping Fees:

Children 8-16 years - $10 per night

Adults - $20 per night

Bookings:

Bookings can be made over the phone or internet.

How to book:

Call (03) 5438 3428 or Email us at kooyoora@activ8.net.au to reserve your camp site.

Toilets:

Longdrop or composting

Pets:

Pets are allowed with conditions

Water Availability:

Non-potable water may be available. Boil all water for at least 10 minutes before drinking.

Camp fires:

Fires may be allowed in built fire places. Please check local fire bans and rules.

Barbeques:

Gas/electric barbeques available.

Swimming:

It is not known if there are any swimming holes near this campsite.

Fishing:

It is not known if there are any fishing spots near this campsite.

Picnic Tables:

Yes.

Horse Riding:

Yes.

Canoeing / Kayaking:

It is not known if there are any canoeing or kayaking spots near this campsite.

More Information
Location information for Camp Kooyoora
Access
This site is accessable by caravans in good weather.
Getting there
45mins North East of Bendigo, along the Calder Hwy (A79), between Inglewood and Wedderburn. from Inglewood, TURN LEFT on BRENANAH - KURTING RD at Kurting, and travel all the way past the dip sign until you reach the intersection. Follow signs displaying "Kooyoora Park Retreat".
---
comments powered by
---
---
Home | Articles | FAQs | Terms | Privacy
---
© Net Reach Media Pty Ltd 2017
Visit our other sites
CairnsToCape.com.au
What to do, see, where to stay and the wildlife of this spectacular section of Far North Queensland
BushandBoat.com.au
Adventure tours in Port Douglas, Cape Tribulation and the Daintree Rainforest