Ulong: East Dorrigo Community Hall Campground
Last Updated Sep 2015 by Bazzao | Originally suggested by Nomadicman



---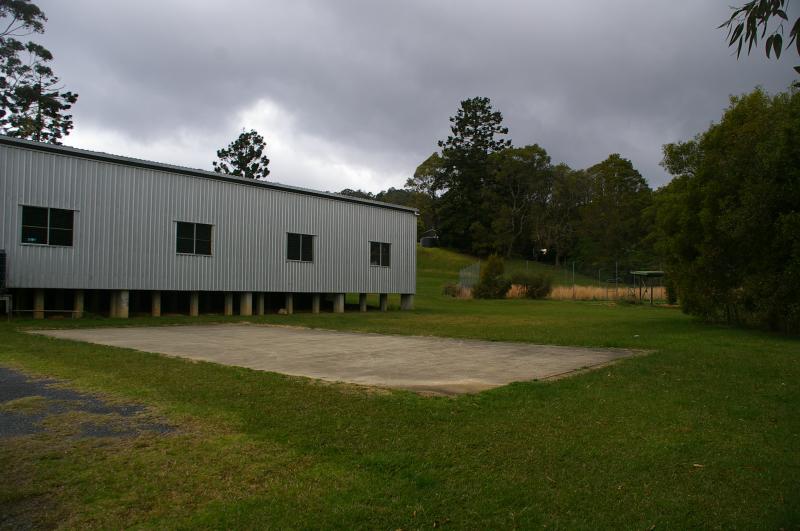 The organisers call it a bush camp but it is mown grass along a small creek, a few nooks and crannies.
Located just off the "highway" entrance just after the church. Tons of car parking and suitable for all vehicles.
There's a creek swimming hole at the other end of the village.
Facilities and activities at Ulong: East Dorrigo Community Hall
Number of sites:

0

Camping Fees:

Free Camping

Bookings:

This is a free camping area.

How to book:

No booking, if you use electricity you might be asked to pay.

Toilets:

Flushing Toilets

Pets:

Pets are allowed with conditions

Water Availability:

Non-potable water may be available. Boil all water for at least 10 minutes before drinking.

Camp fires:

No fires are permitted at this camp ground.

Barbeques:

No bbqs are provided.

Swimming:

There are no known swimming spots at this campsite.

Fishing:

There is no fishing at or near this campsite.

Picnic Tables:

Picnic tables are not provided at this camsite

Horse Riding:

No

Canoeing / Kayaking:

There is no canoeing or kayaking at or near this campsite

More Information
Location information for Ulong: East Dorrigo Community Hall
Access
This site is accessable by caravans in good weather.
Getting there
Turn into Ulong by the very large wooden sign, 200m on the left, Just go down and camp.
---
comments powered by
---
---
Home | Articles | FAQs | Terms | Privacy
---
© Net Reach Media Pty Ltd 2017
Visit our other sites
CairnsToCape.com.au
What to do, see, where to stay and the wildlife of this spectacular section of Far North Queensland
BushandBoat.com.au
Adventure tours in Port Douglas, Cape Tribulation and the Daintree Rainforest